Ocean Salt Alcohol Free
Face And Body Scrub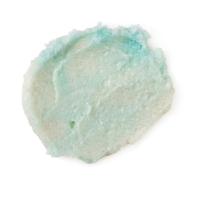 Limes steeped in grapefruit and lashings of salt go into this invigorating face and body scrub. Sea salt is rich in minerals and is excellent for scrubbing away any dead skin. We also add rich, silky avocado butter, coconut oil and seaweed absolute to keep your skin soft, smooth and conditioned. If you feel you need a good scrub down, apply to dry skin and rub all over using circular motions, or for a more gentle buff, use on damp skin.
Top Rated
5/5 stars
evarin88_90065
About 3 years ago
The smells of citrus really wake you up in the morning and the salt is great at exfoliating.
Latest
1 year ago
xx.love96.xx_94353
About 1 year ago
To sum it up..My body is sensitive and has cuts and wounds, SO! putting lemon and salt on cuts! felt like hell..THO I'M NOT SAYING IT'S A BAD PRODUCT! It's just not for me..and a warning before using it is to make sure you don't have cuts on your skin.
Most Recent
Most Recent
Most Helpful
Top Rated