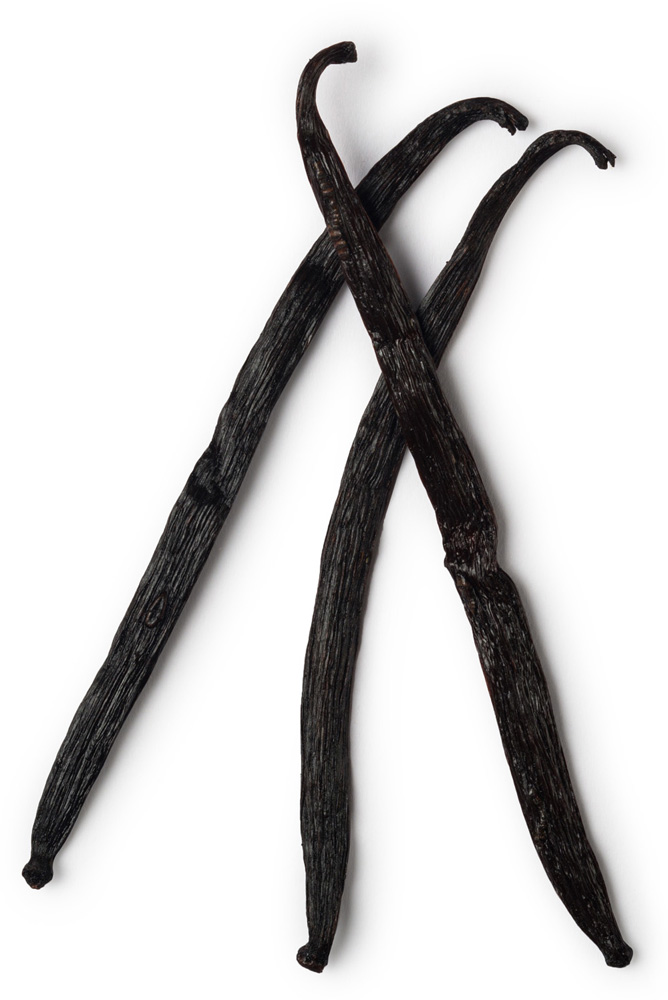 At one time considered to be a stimulant, an aid to digestion and an aphrodisiac.
Description
Vanilla is one of the most expensive spices after saffron. All vanilla is now hand pollinated and pollination must occur within a few hours of the flower's opening.
The aroma and flavour then develop as part of a curing process that lasts up to six months after harvest.