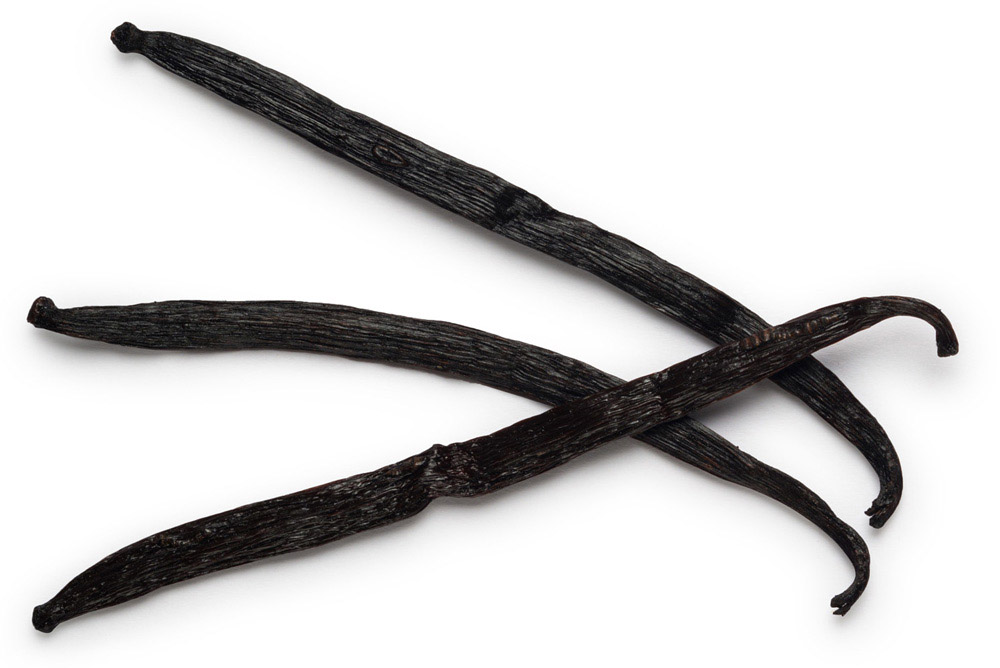 Sweet and comforting scent
Vanilla beans (pods) are the dried unripe fruits of the orchid Vanilla planifolia. Renowned for its beautifully sweet fragrance, vanilla is also soothing and antibacterial when applied to the skin.
Description
Vanilla blossoms produce a single bean that is normally harvested after eight or nine months when yellowish in colour. The beans are then boiled in water for three minutes and dried slowly over the next three to four months in the sun. Each day, they are exposed to sunlight for two hours, then covered in blankets and taken in at night to allow the chemical process to take place. The beans shrivel, become flexible, and turn a very dark colour. Vanilla absolute is extracted as a thick brown substance that has a very sweet,  aroma, ready for use in cosmetics. 
The fragrance itself has been used for its uplifting, de-stressing and aphrodisiac qualities, as well as being an ever popular note in perfume. Vanilla also has an antibacterial effect on the skin and is naturally rich in vitamins which help your skin to feel more balanced and healthy.