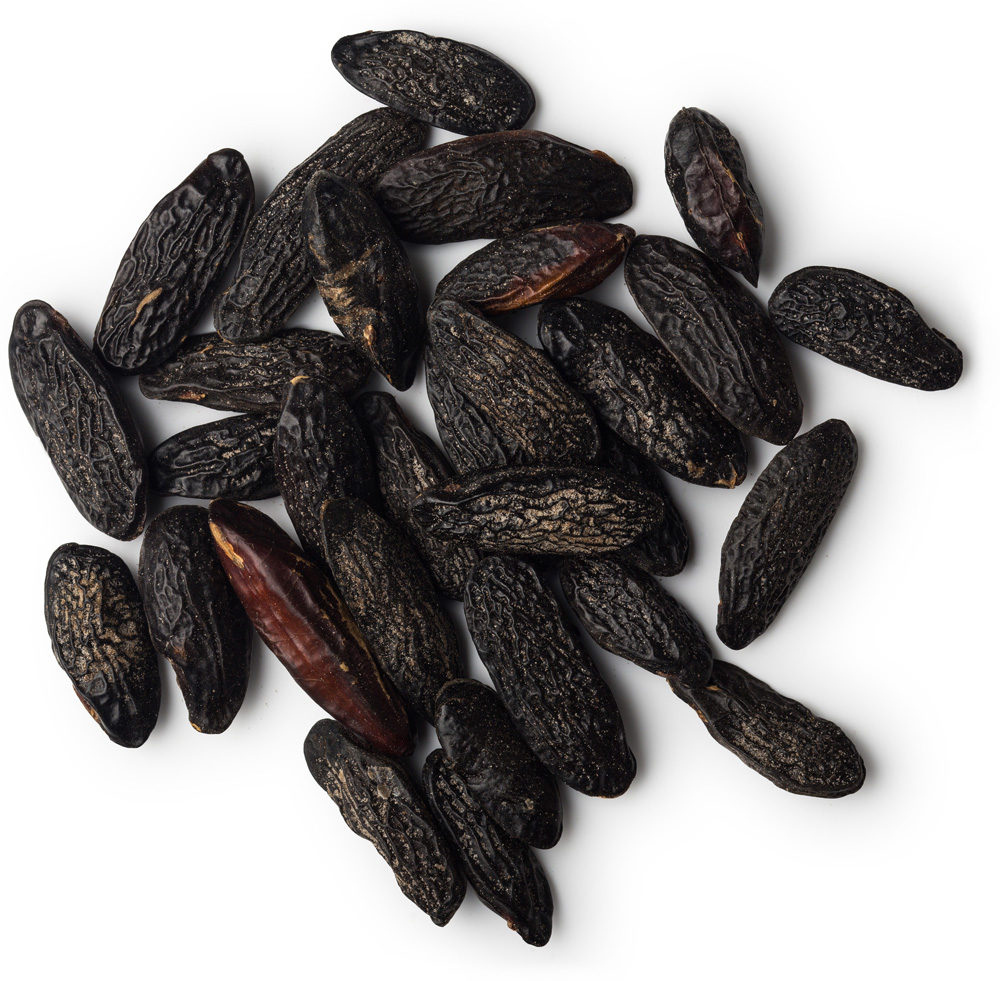 Tonka absolute is a valued perfumery material due to it's sweet, comforting aroma. It is also known to help reduce inflammation.
Description
Once the fruit is ripe, the seeds are removed and soaked in alcohol. They swell up, after which they are removed and dried out. As they dry, a white frost appears on the surface. This was first identified in 1820 as coumarin.
At room temperature, the absolute is solid, brown and has a sweet, vanilla-like aroma.
Tonka absolute is obtained from the seeds of the fruit of the Dipteryx odorata tree. This tall tree belongs to the legume (Fabaceae) plant family. It can grow up to 120 feet tall and has black fruits. The trees can be found in Costa Rica, Brazil and Peru.
Benefit
Gives a wonderful scent
Time of harvest
May and December