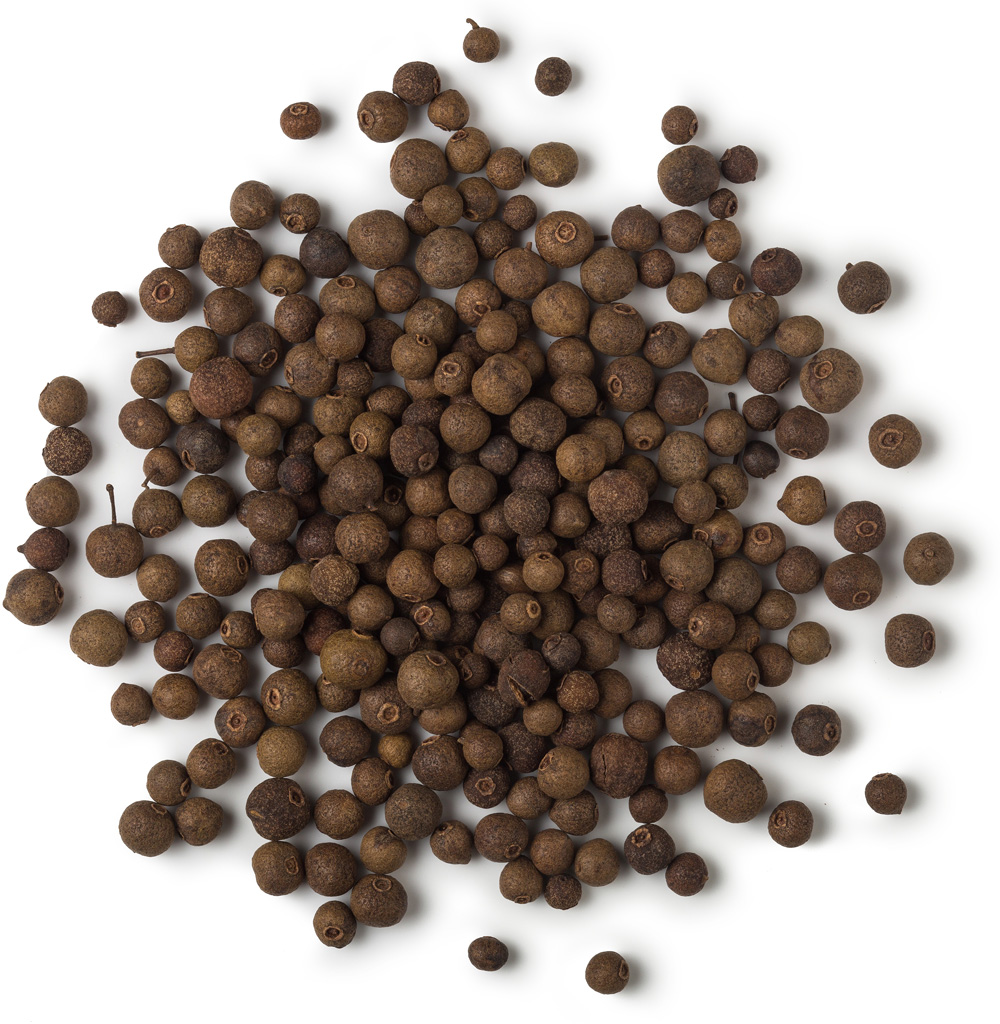 Pimento, also referred to as allspice, is native to the Caribbean and to Central and South America. This oil is also known as clove pepper and Jamaican pepper. In Jamaica, Pimenta officinalis is an important crop; when the trees are in bloom, their scent fills the air and the plantations are referred to as pimento walks.
Description
The Pimenta officinalis tree is part of the myrtle family. In summer, it produces purplish black round sweet berries (these are not related to the capsicum garden peppers pimientos). The leaves of this tree are infused for tea.
These berries were first introduced to Europe in 16th Century, when an English botanist, John Ray, considered their flavour to be a mixture of cloves, cinnamon and nutmeg.
The pimento berries are full of fragrant oil that is distilled from the dried unripe fruits. This oil is pale yellow and smells sweet, warm and spicy. It has antiseptic and antioxidant qualities.
Pimento berry oil is used in perfumery and as a fruit flavour. Externally, it is used medicinally to treat chest infections and muscular aches and pains. Ground pimento berries are used to make medicines more palatable.
Whole, dried, unripe berries are used in pickling spice blends, marinades, and mulled wine. Powdered berries are used to flavour cakes, biscuits, puddings and chutneys.
Folk medicine uses pimento berries as a digestive aid, antiseptic and for nervous exhaustion.