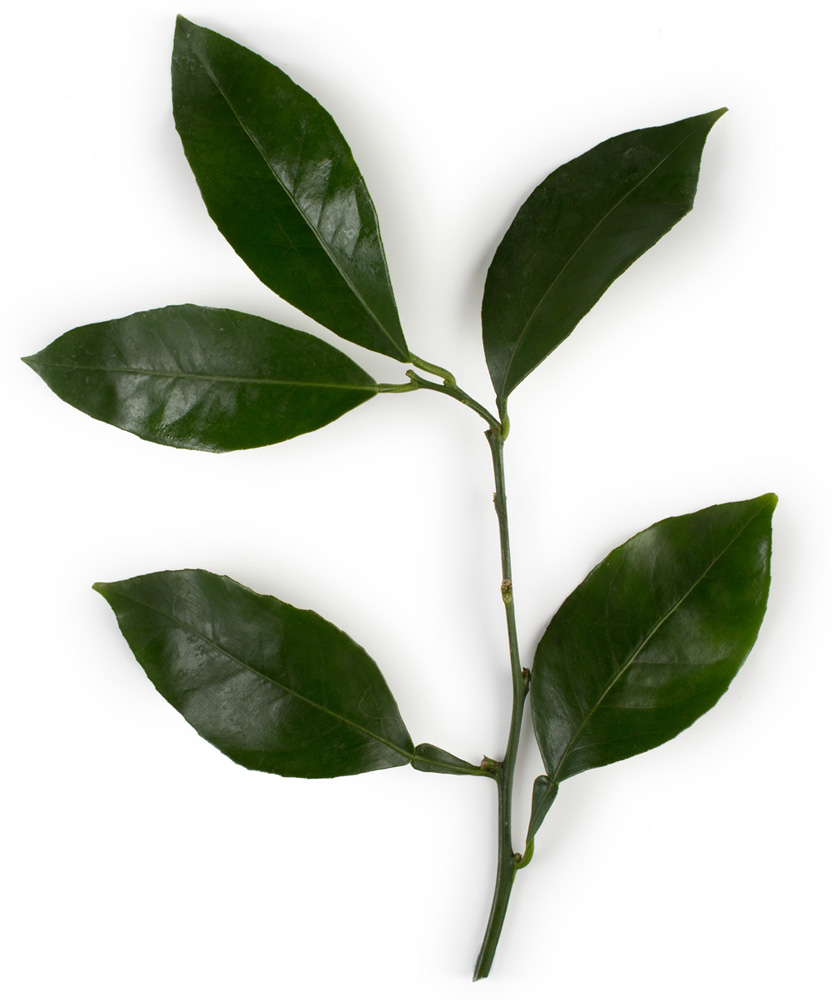 Refreshing, sweet and uplifting
Petitgrain oil is produced from the leaves and twigs of the bitter orange tree (Citrus aurantium amara), a member of the Rutaceae plant family. These evergreen trees can grow up to 20 feet in the wild, but will only grow to half this height in cultivation. They are the hardiest of all the citrus plants and are often used when grafting other citrus trees to make them suitable for harsher conditions. The tree produces a distinctive 'double leaf', which has a small bulge at the base of the main leaf. Its fruit is used to flavour liqueurs, such as Grand Mariner and Triple sec, and its flowers provide neroli and orange blossom oils, which we also love to use in our products and perfumes.
Description
The oil is a pale yellow to clear liquid, and has a fresh, green and woody aroma. It's one of the classic ingredients of Eau de Cologne, and is also used in food and flavourings, as well as in perfumery. Its fresh green aroma blends well with ylang ylang and cinnamon leaf oils to create a warming, uplifting bath.
The sweet smell has an uplifting effect on the mind and aromatherapists often use it interchangeably with orange blossom and neroli for reducing anxiety and helping to alleviate mental fatigue. When used in skincare, petitgrain oil can help reduce over-production of sebum and is an effective and mild antiseptic. As such, it is beneficial for skin that suffers from acne and oily, dandruff-prone scalps.
The oil is obtained from the leaves and twigs of the trees via steam distillation, most of our oil is from Paraguay.
Benefit
A mild antiseptic for skin, scalp and hair