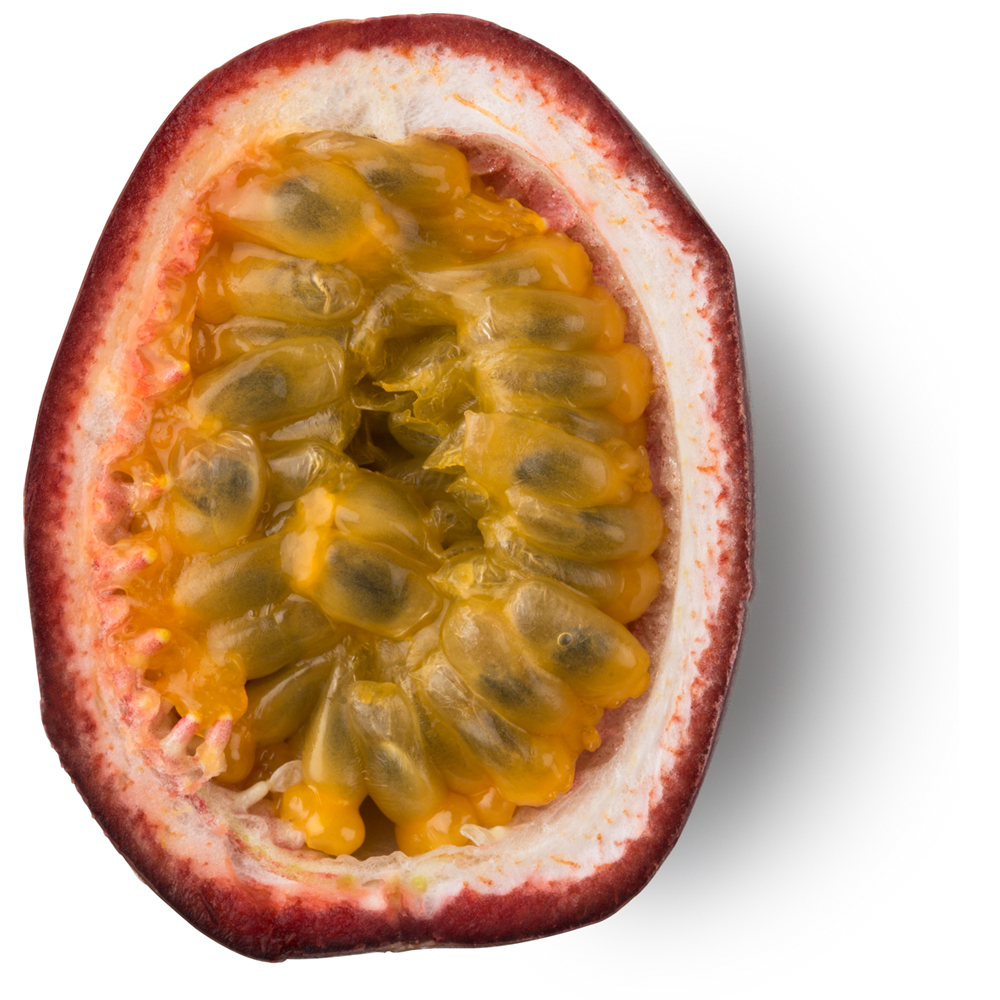 Products with this ingredient
The passiflora genus contains over 400 plants, most varieties of which are referred to as passionflower and produce distinctive, flowers. Many of these are native to South America. The fruit-bearing varieties are also cultivated in Asia, Africa and New Zealand.
Description
We use the purple passionfruit (Passiflora edulis), said to be the finest of all the edible varieties. Its complex flowers consist of white petals, green calyxes and a white and purple corona of filaments.
In native South America, the passion flowers were important herbs, and the fruits were eaten for food.
Arriving in South America, Spanish missionaries saw the exotic flower and made a symbolic connection to the wounds of Christ; they took this as a good omen for and assigned the flower its name.