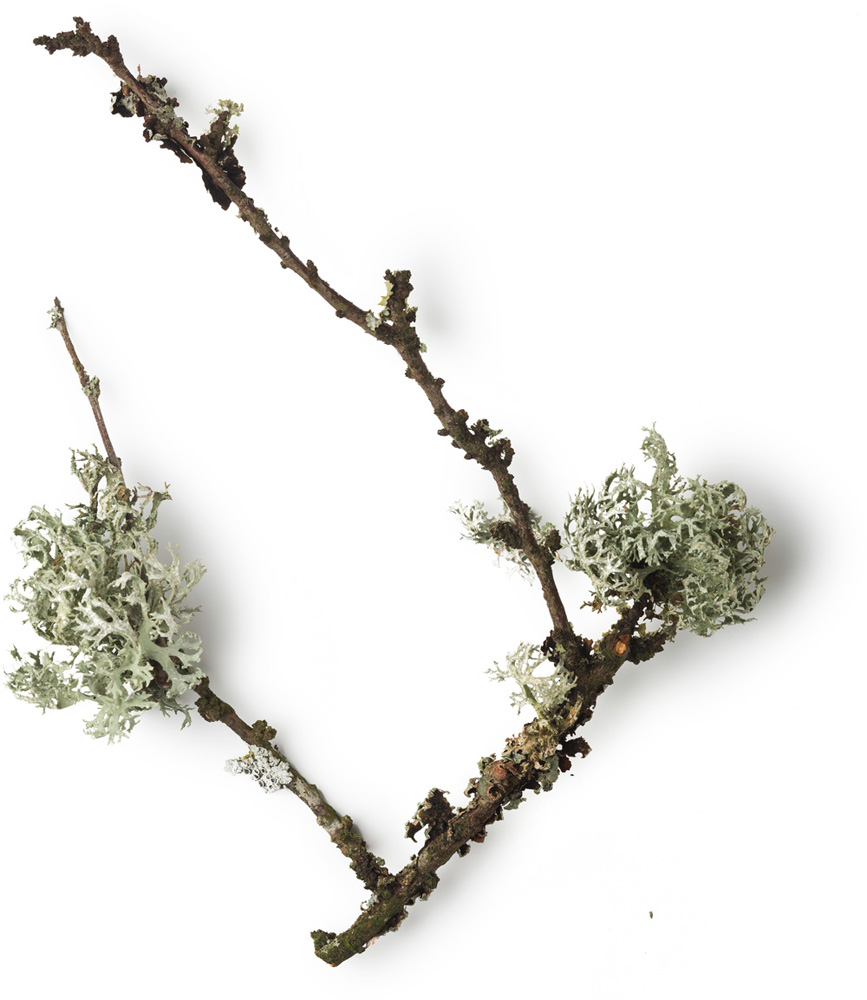 A mystical, mossy fragrace
Oakmoss is green lichen belonging to the Usneaceae plant family. It can be found throughout central and southern Europe. It usually grows on oak trees and was called 'lungs of oak' by Native Americans, who often used it to help cure bronchitis, asthma and colds. It also grows on fences, walls, rocks and soil.
Description
Oakmoss is damaged by sulphur levels and can be used as an indicator of air quality. We use it to fragrance our products as it has a beautiful earthy, mossy aroma and is a rich, dark green colour like the forest floor. The absolute blends extremely well with other floral essential oils such as patchouli and jasmine as well as citrus fruit oils and vetivert oil.  
Oakmoss forms the basis for the chypre fragrance family and is also popular in oriental blends. It is an aromatic herb containing lichen acids that inhibit the tuberculosis bacillus and is also known for its antibiotic effect on the skin.
Plants are collected for oil, and the absolute is obtained by means of solvent extraction.
Benefit
Healing and restorative
Time of harvest
Summer months