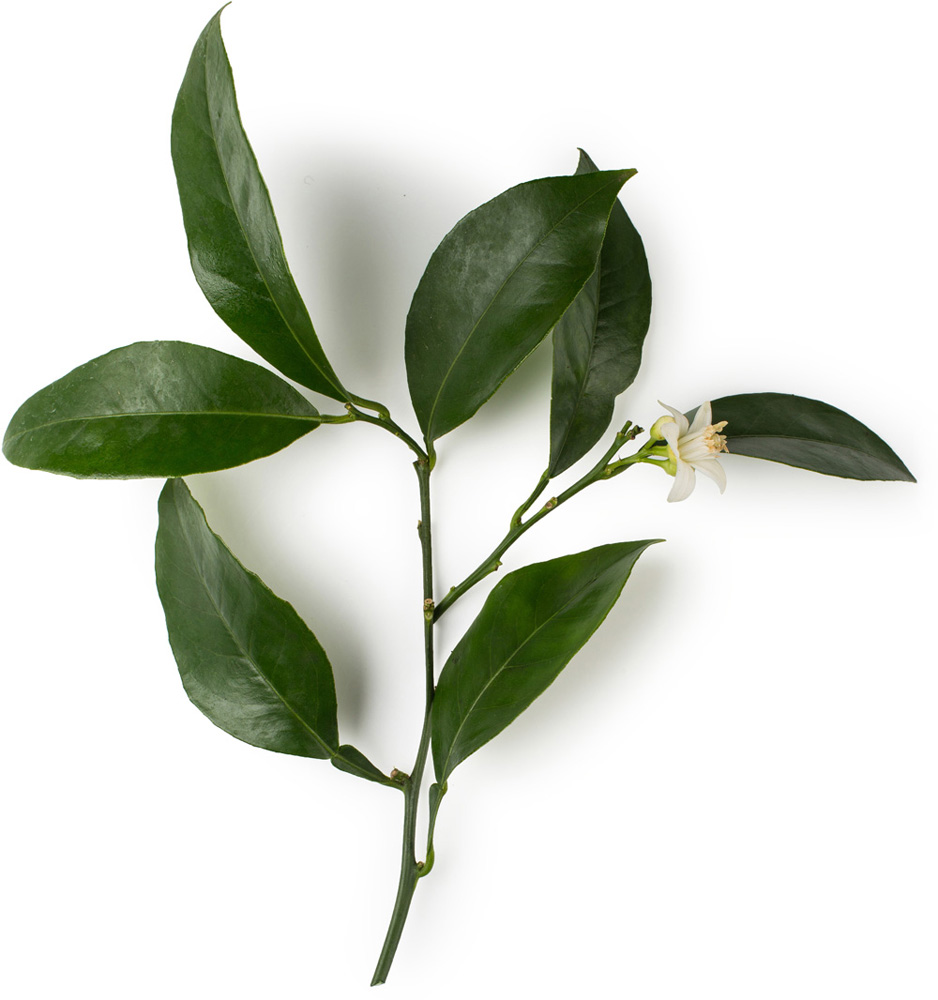 Neroli is used in our skin and haircare products and in our fine fragrances for its intensely green and floral uplifting scent, and for its toning effect on the skin.
Description
Neroli is one of the few essential oils to be scientifically proven to increase serotonin production in the brain, which makes us feel contented and cheerful. It is also said to help improve the skin's flexibility. Tunisian neroli oil is believed to be the finest of all the neroli oils produced in the world. Our neroli and orange flower absolute comes from the north of Tunisia, buying directly from the producers since 2005. The business is run by three siblings, whose father started it many years ago. The blossoms are steam distilled to produce neroli oil, while a different process using alcohol produces orange flower absolute. They come from the blossoms of the bitter orange tree. The oranges are grown for their flowers and oil, not for eating. The flowers come from small farmers who grow the orange alongside their other crops, and are harvested in April.
We use neroli oil in both our Gorgeous and Skin Drink moisturisers for the aroma and toning effect on the skin.
Our Prince Triple Orange Blossom shaving cream contains neroli oil, helping to tone the skin and soothe after a close shave.
Benefit
Uplifting, soothing, fragrant