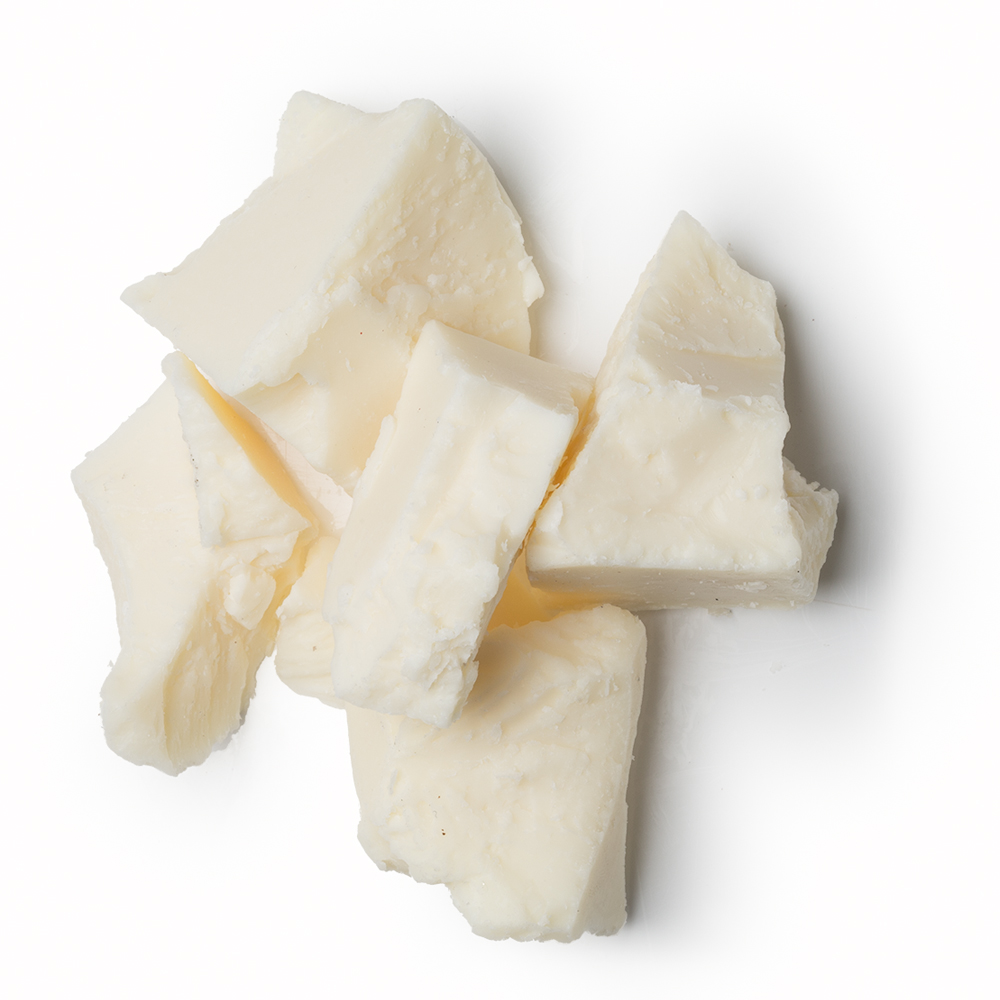 Protective and moisturising
Murumuru butter is the white to yellowish fat obtained from the seeds of the murumuru palm.
Description
The murumuru palm trees grow in Brazil and around the Amazon and are a dominant tree in this region. It has a thick trunk and a shuttlecock-shaped bushy crown.
The nutritious, edible fruits are an important local food source and materials made from the tree, fruit and seed kernels are commercially significant to the region. Hammocks are made from the tree's fibres.
Murumuru butter is highly emollient and moisturising. It's also film-forming and naturally glossy. These qualities make it very protective. It contains vitamins and has a high content of beneficial oleic acid. The oil from the seeds is traditionally used to soften and protect hair.
We've used murumuru butter in our vegan lip-balm, None of your Beeswax, for its protective, emollient qualities.
The emollient and moisturising properties of murumuru and cupuacu perfectly complement the antioxidant mushrooms and soothing rose in our Full of Grace serum bar.