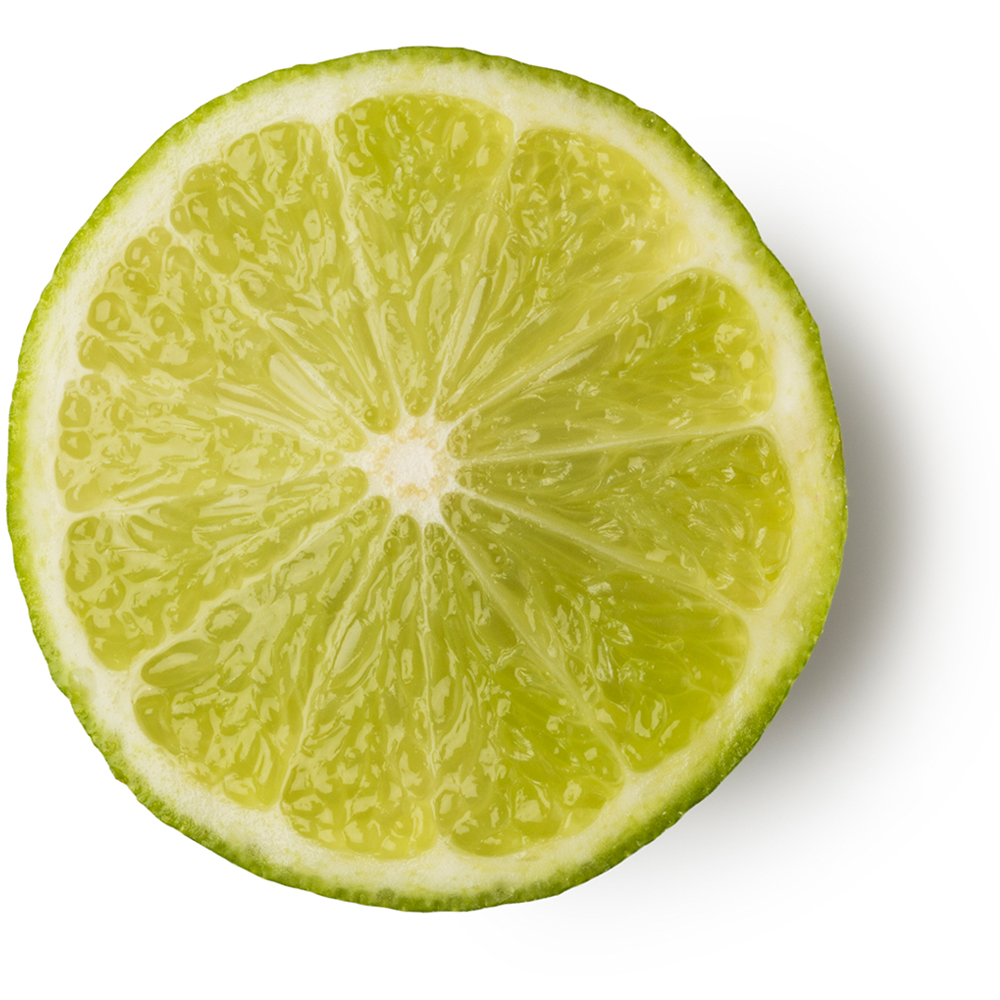 Enzymatic cleansing and Uplifting
Lime oil has an uplifting and zesty fragrance and also helps to cleanse the skin and hair. As with all citrus fruit, lime oil is a top note and is the first scent you can pick out in a blend.
Description
Lime oil is obtained from the peel of the fruit of Citrus aurantifolia trees grown in Mexico, via cold-pressed extraction. The fruit is generally picked when green and unripe, making them higher in acid and sugar than lemons. The Lime's used in Lush products are grown without pesticides, herbicides and other chemicals.
Limes are great for boosting the mood with their sharp, fresh scent and are great to use in cleansers due to their enzymic qualities. As well as large amounts of antioxidant and antibacterial Vitamin C, lime oil also contains alpha-hydroxy-acids (AHAs) which help break down dead skin cells, leaving your skin cleansed and brightened.  Lime oil also stimulates blood flow. It also adds shine to the hair as its acidity causes the hair cuticles to lie flat, meaning they reflect more light.