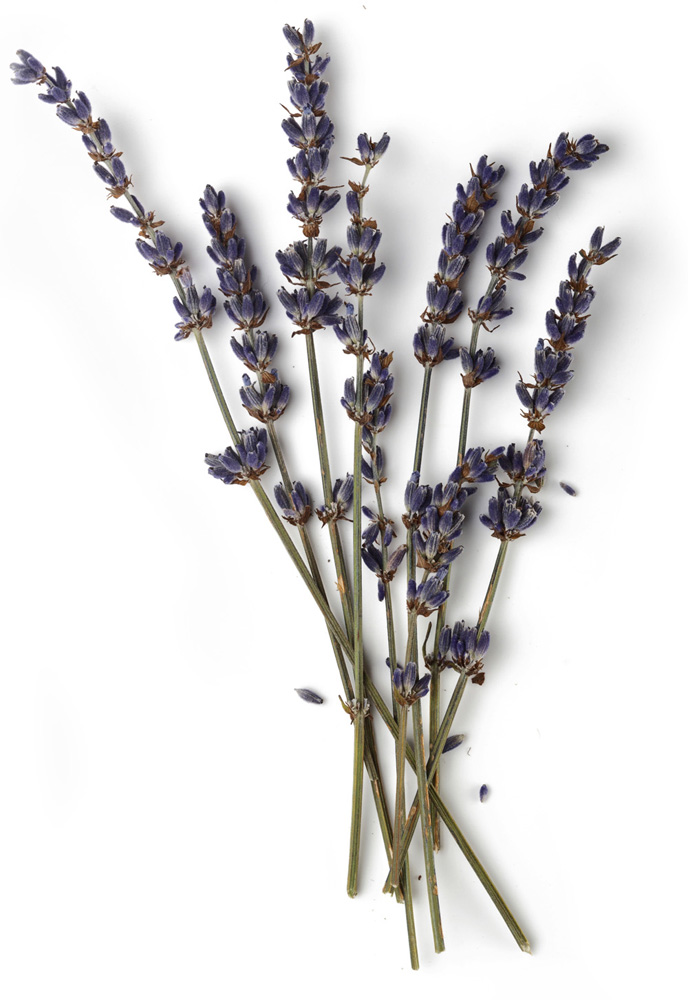 We use a lavender flower infusion to help soothe and heal skin. Herbalists used lavender to ease sore muscles and calm skin down.
Description
Known as the mothering oil, it is believed to have calming, anti-bacterial, anti-inflammatory effects, and is said to help heal wounds and burns. The 'father of aromatherapy', and the inventor of the word itself, René-Maurice Gattefossé is said to have been inspired to explore the benefits of essential oils after an accident involving lavender. The chemist badly burned his hand and plunged his hand into the nearest tub of liquid, which was lavender oil. He was later amazed at how quickly his skin healed and how little scarring was left, thereby sparking his later research. Our lavender flowers (Lavandula angustifolia) come from Provence in France. The violet, heavily-scented flowers are picked from shrubs grown without the use of pesticides, fertilisers or herbicides as the buds begin to open, and are then dried. To make our infusion, we steep lavender sprigs in hot boiled water. 
Benefit
Lavender is thought to have a calming effect on the mind and skin, and is said to relieve muscle pain.
Time of harvest
July - August