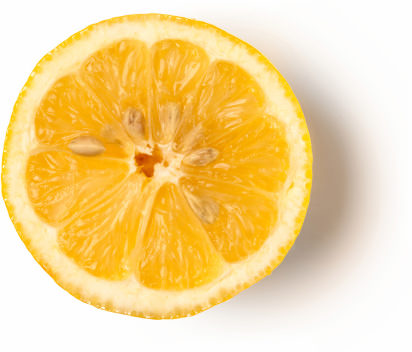 The origin of lemon is not known, but it can be found growing in Asia and East India and Italy. We use organic Sicilian Lemons, wherever possible, and buy these from our supplier in Sicily.
Description
Citrus limonum is a thorny, evergreen tree with irregular branches bearing glistening, oval leaves.
Its flowers are white and pink-tinged and strongly-perfumed, which become the lemon fruit.
The word lemon stems from the Arabic, 'laymun' and the Persian, 'limun.'
Under the right conditions, a lemon tree can blossom every month and produce thousands of fruits per year.
We use freshly juiced organic lemon in our Enzymion moisturiser for its degreasing properties, which helps to give a matte feeling on the skin.