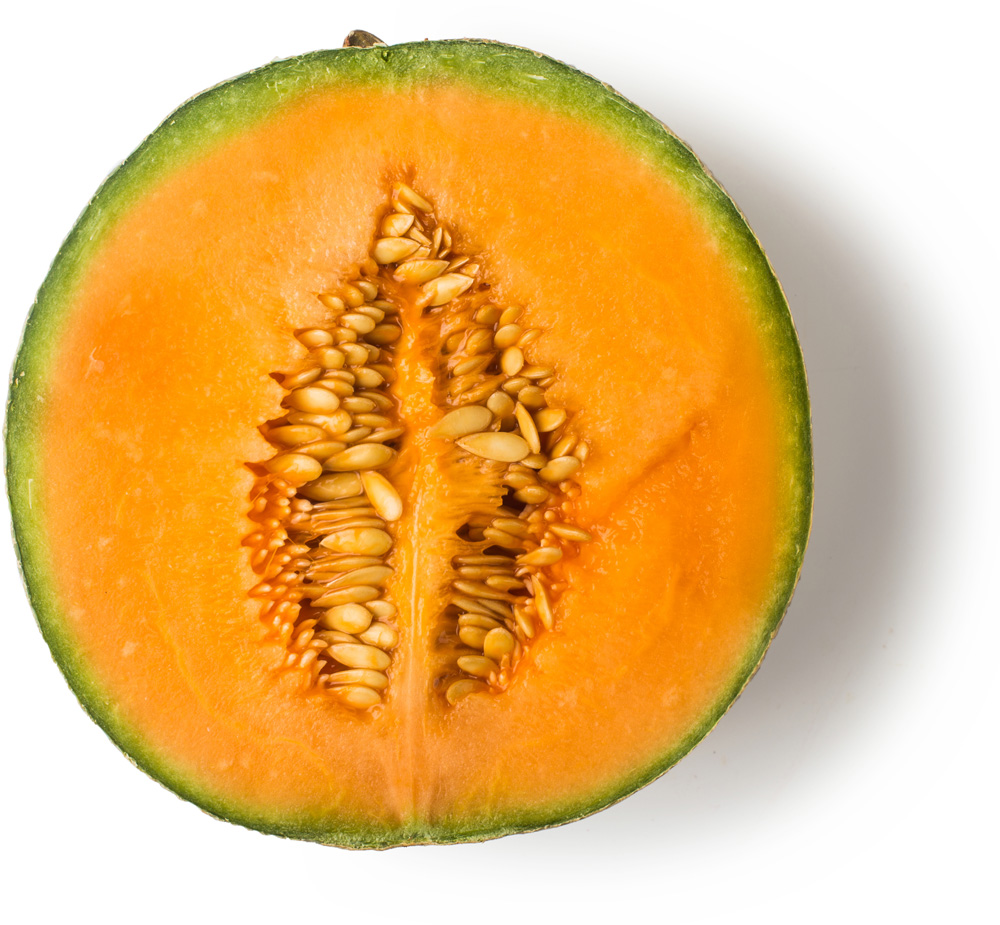 Conditioning and cleansing
The cantaloupe melon is native to India and Guinea, but is now cultivated in many other countries, including Brazil, Egypt and across Europe.
Description
Cantaloupes were first cultivated in the town of Cantalupo, Italy. Cantalupo means 'wolf howl' in Italian.
The fresh melon is cut up and blended before being added to our products.
Fresh cantaloupe melon is a great ingredient in our hair products as it's cleanses and conditions both the scalp and hair. Melon is usually a very popular food to eat during the summer months, as it is hydrating and cleansing on the body. It is also packed full of vitamin C, which is known to have many great benefits on the skin.