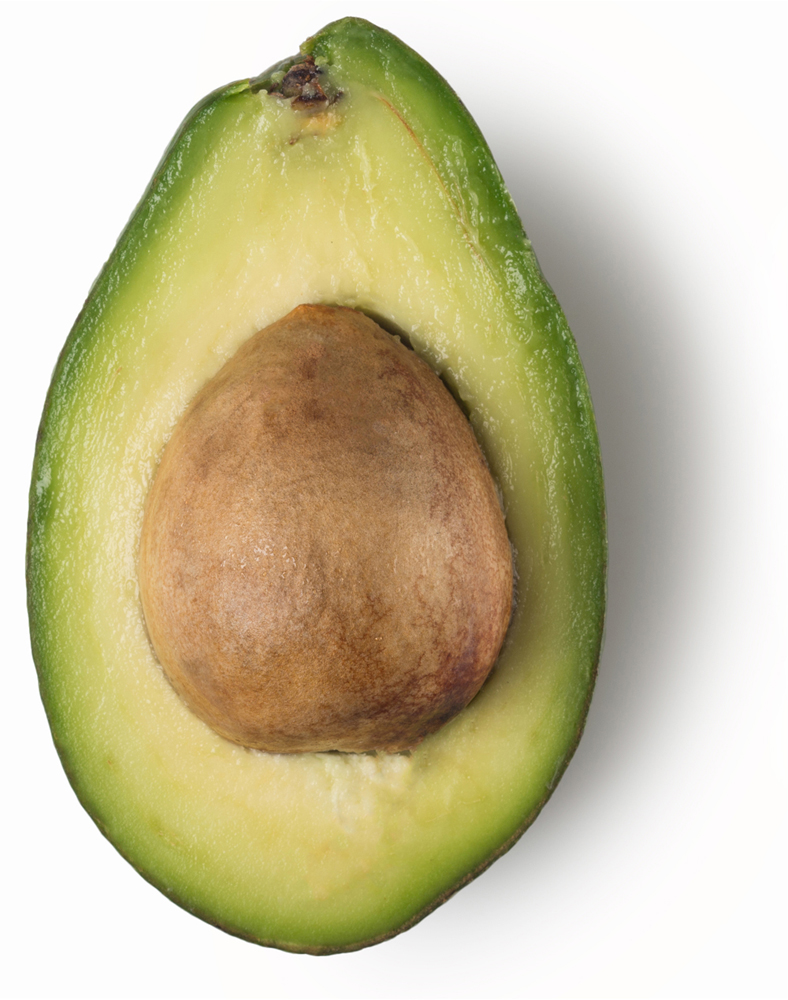 Avocados (Persea gratissima, Persea americana) are technically a fruit, though many people think of them as vegetables.
Description
They come from a subtropical tree, originating in Mexico and South America. The tree is a member of the Laurel (Lauraceae) family and there are about 500 varieties, which produce fruits ranging from small and egg-shaped to heavy pears. Avocados are incredibly nutritious and full of beautiful oil which we also use in our products.
The Aztecs believed the avocado had aphrodisiac qualities because of their shape. The name avocado is derived from the Mexican name ahuacatl, which is a shortening of the Aztec name ahuacacuahatl. The fruit is full of unsaturated oil that rehydrates skin. It soothes the upper layers of skin and it is good for dry, sensitive and older skins. The oil is rich in vitamins A, B, C and E, all of which help to maintain healthy skin, improving its appearance.
Unruly or dry hair will benefit from avocado, too. We use fresh, organic avocados to nourish and soften the hair, leaving it strengthened and conditioned.