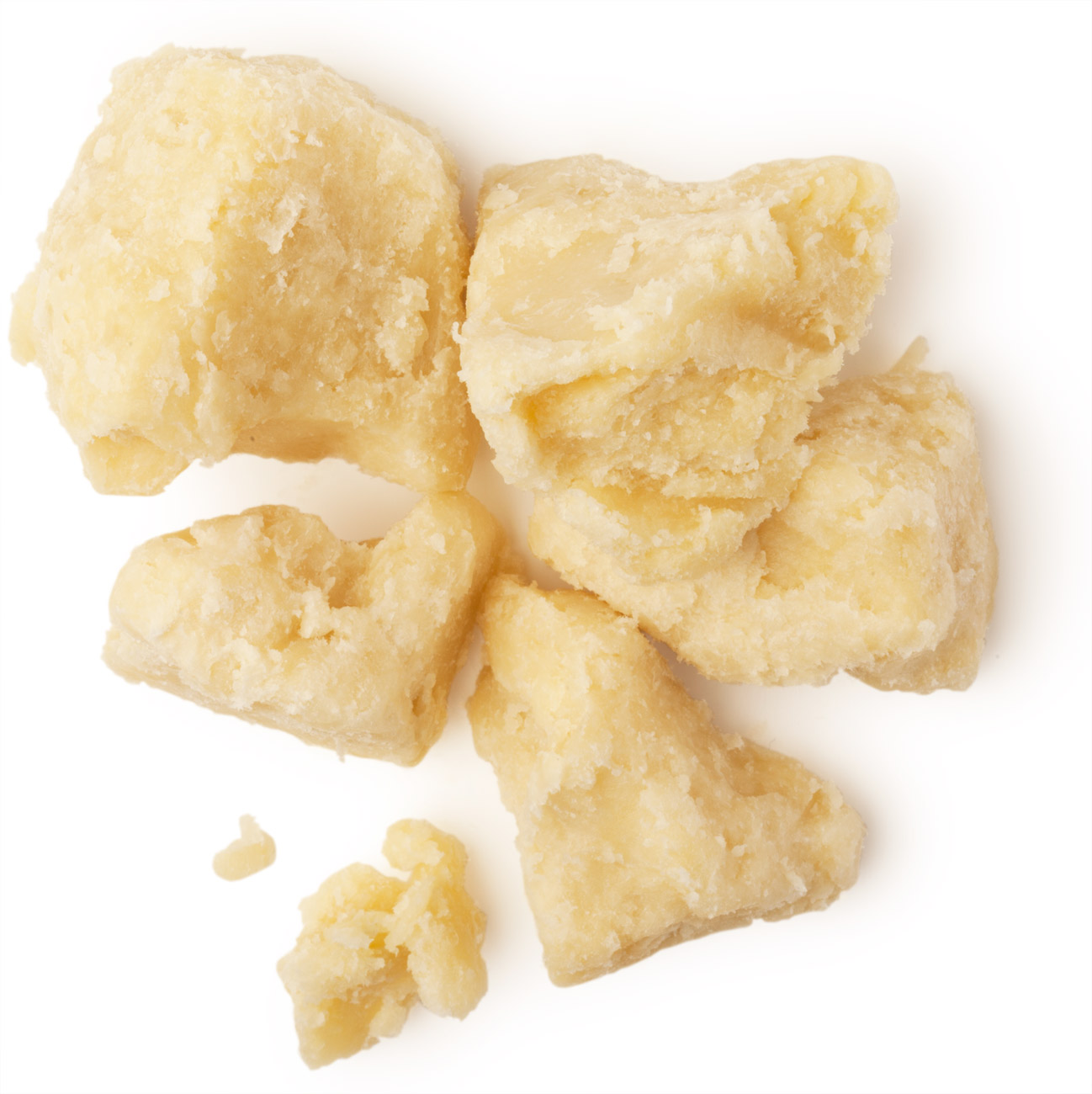 Shea butter is a popular ingredient in moisturising creams and lotions because it's intensely nourishing, but also gentle and easily absorbed. It contains oleic acid, a saturated fatty acid which is highly compatible with the sebum naturally produced by our skin, which means it's readily absorbed and is said to help the absorption of other active ingredients.
Description
We source our shea butter from Ghana, where it is hand-processed using traditional methods. The nuts are dried and crushed before being roasted and pressed into a slick liquor. This is then whipped and kneaded, before the shea butter is skimmed from the top.
Benefit
Shea butter is moisturising and softening, and gentle enough for even the most sensitive skins.