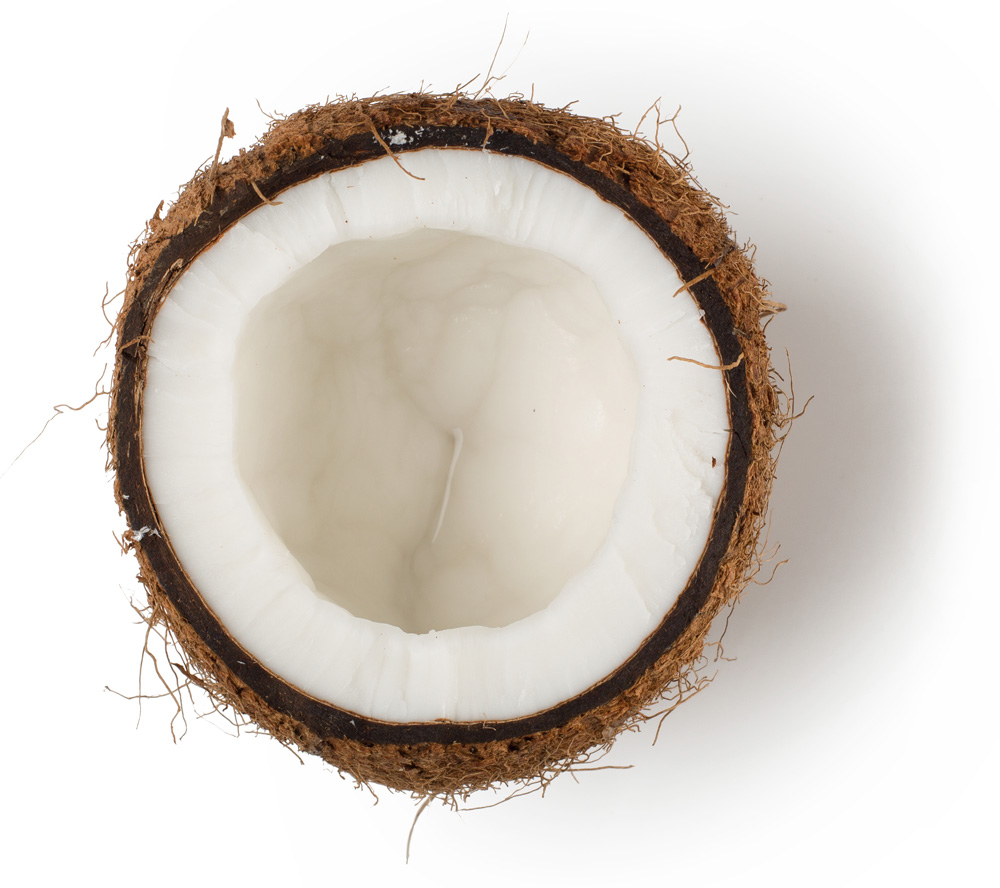 Softening and moisturising
We use coconut oil to soften hair and skin and to add a touch of the tropical with its fragrance.
Description
Using coconuts in our products means your skin and hair will benefit from the mineral and vitamin content, as it is rich in manganese, copper and selenium, leaving them nourished and with a delicately sweet fragrance. Coconut oil can help soothe dry skin conditions and has antioxidant properties. The Sanskrit name for the coconut is, after all, 'kalpa vrishka', which means 'tree that gives all that is necessary for living.' We source the oil from the Hinako islands off the coast of Indonesia, where the funds raised from our orders have a significant impact on the quality of life of it's inhabitants. Our extra virgin coconut oil is extracted from the inner flesh of the coconut. It takes around 25 coconuts to produce 1kg of oil.
Benefit
Softens the hair and skin; fragrant
Time of harvest
All year round