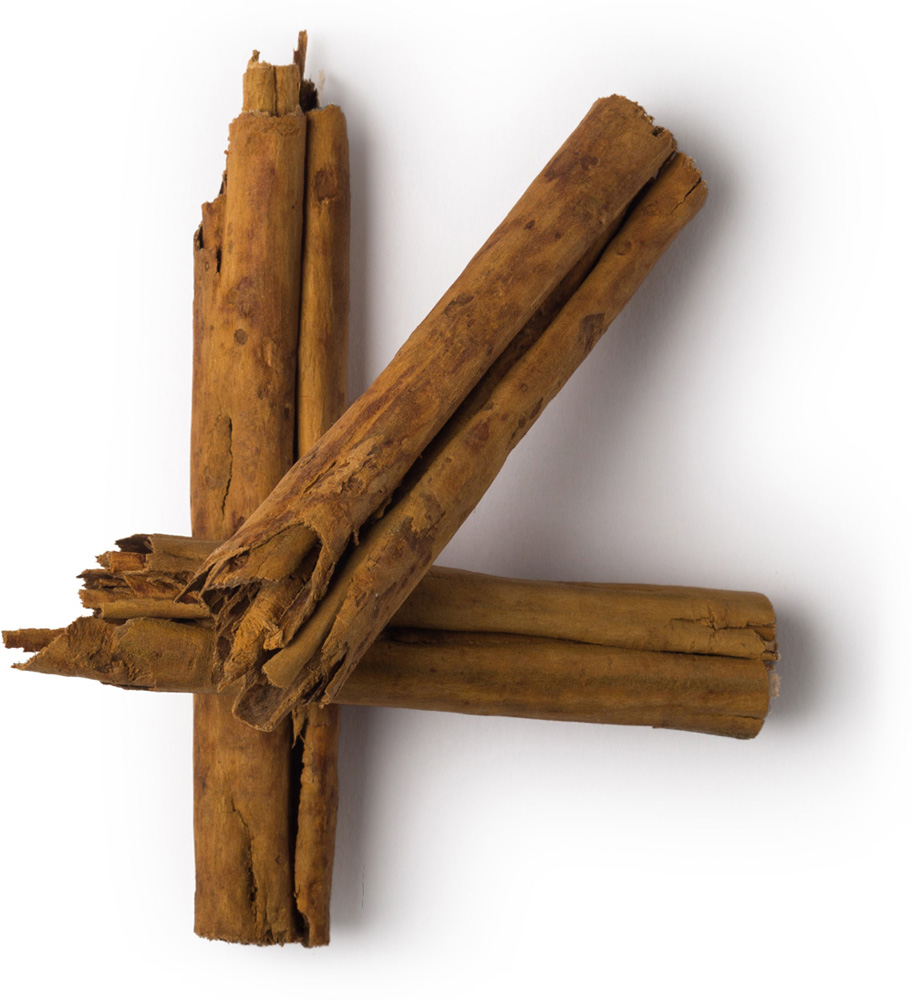 Warming, spicy and stimulating
The oil is extracted from the leaves of tall trees by steam distillation. The tree can grow to heights of 45 feet, but is usually kept at a much lower height; it bears small, green leaves, white flowers and little purple berries.
Description
Cinnamon leaf oil is native to Indonesia, but it is cultivated in India and Sri Lanka, too. It's a brownish-yellow oil, which has a warm, rich and spicy aroma. Commonly used to fight feelings of depression, weakness and exhaustion, it has many other properties, including being an antiseptic, antibiotic and analgesic. This oil blends well with peppermint and is popularly used as flavouring in food.
In perfumery, cinnamon leaf oil is used for its spicy, woody notes, creating an uplifting scent to fight fatigue and mood. We've used it for its woody aroma. We also use cinnamon leaf oil to help stimulates your hair follicles and encourage healthy hair growth by helping to stimulate the scalp. The familiar aroma of cinnamon is both warming on the skin and comforting to the mind, cinnamon leaf oil is perfect for products that we create to stimulate the skin and improve circulation.
Benefit
Beautiful aromas and warming on the skin and scalp
Time of harvest
Throughout the year