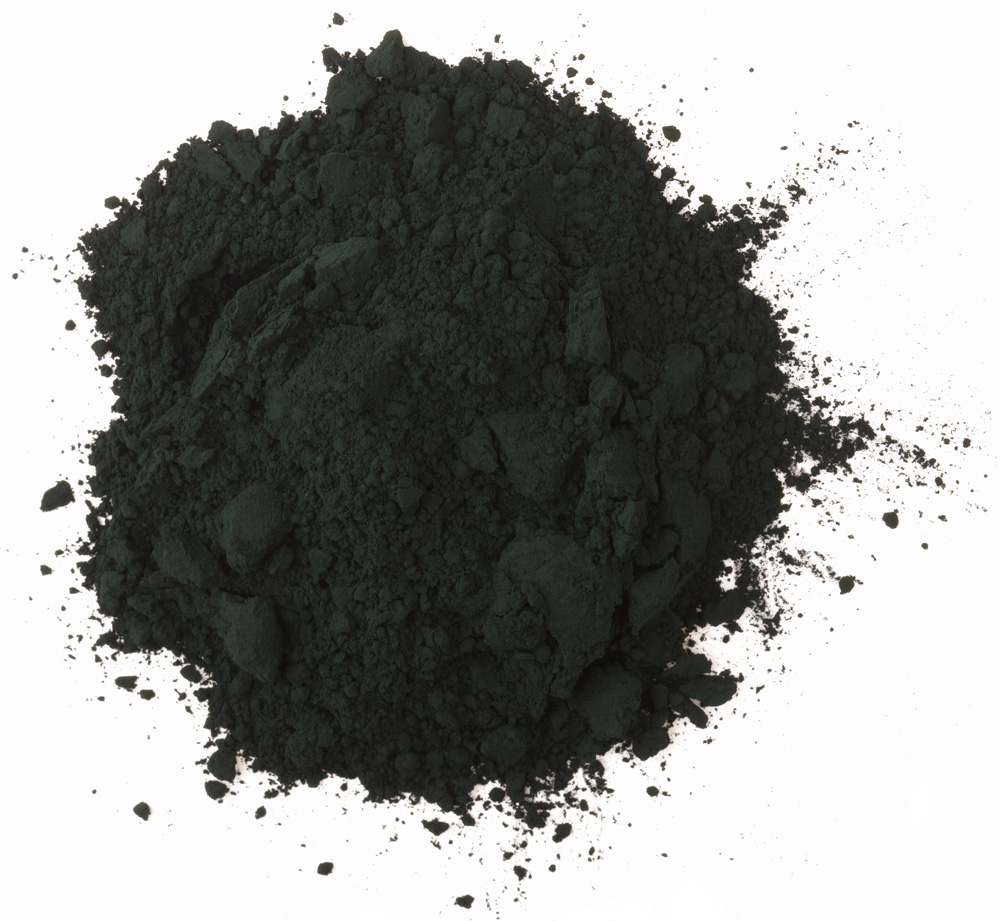 Green colour and balancing
Chlorophyll absorbs light in the chloroplasts of plant cells and drives the reaction of photosynthesis. In plants, it uses energy from the light to fix carbon dioxide into carbohydrate and then uses this in order to grow. Studies have suggested that chlorophyll has protective qualities, and over the years we have found that chlorophyllin (Cl 75810) works with other fresh ingredients to balance the skin's sebum production. It also creates a distinctive green colour in our products giving a natural alternative to synthetic colours.
Description
The name chlorophyll is derived from the ancient Greek words chloros' and phyllon, meaning green and leaf respectively. The chlorophyll we use in our products is extracted from alfalfa grass. This grass was used in Arabia as food for their horses before it came to Europe in the 1600s.  Due to its excellent mineral, vitamin and amino acid content, alfalfa is highly beneficial for the skin. It is rich in chlorophyll, making it ideal for extraction. It is GMO free.
In the The Joy of Beauty (1982) Leslie Kenton, Health and Beauty Editor of Harpers and Queen, and Director of the National Association of Health, recommends chlorophyllin as the best natural deodorant to try, and we use it in our gentlest and hardest working natural powder deodorant The Greeench. When making it we blend the chlorophyllin powder into hotel water with a small stick blender (like the ones you might find in your kitchen).    
Benefit
Green colour and balancing