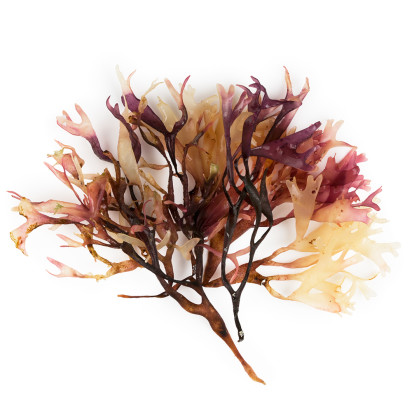 Moisturising and thickening
Carrageenan extract is mucilage extracted from Irish moss seaweed. It is dried and powdered.
Description
When it is rehydrated, the extract is versatile. It can act as a thickening agent, and durable films can be made from it. In gel form, carrageenan extract is an excellent moisturising agent. Copolymers are used in hair products to make gels transparent. Carrageenan extract is an excellent natural alternative.