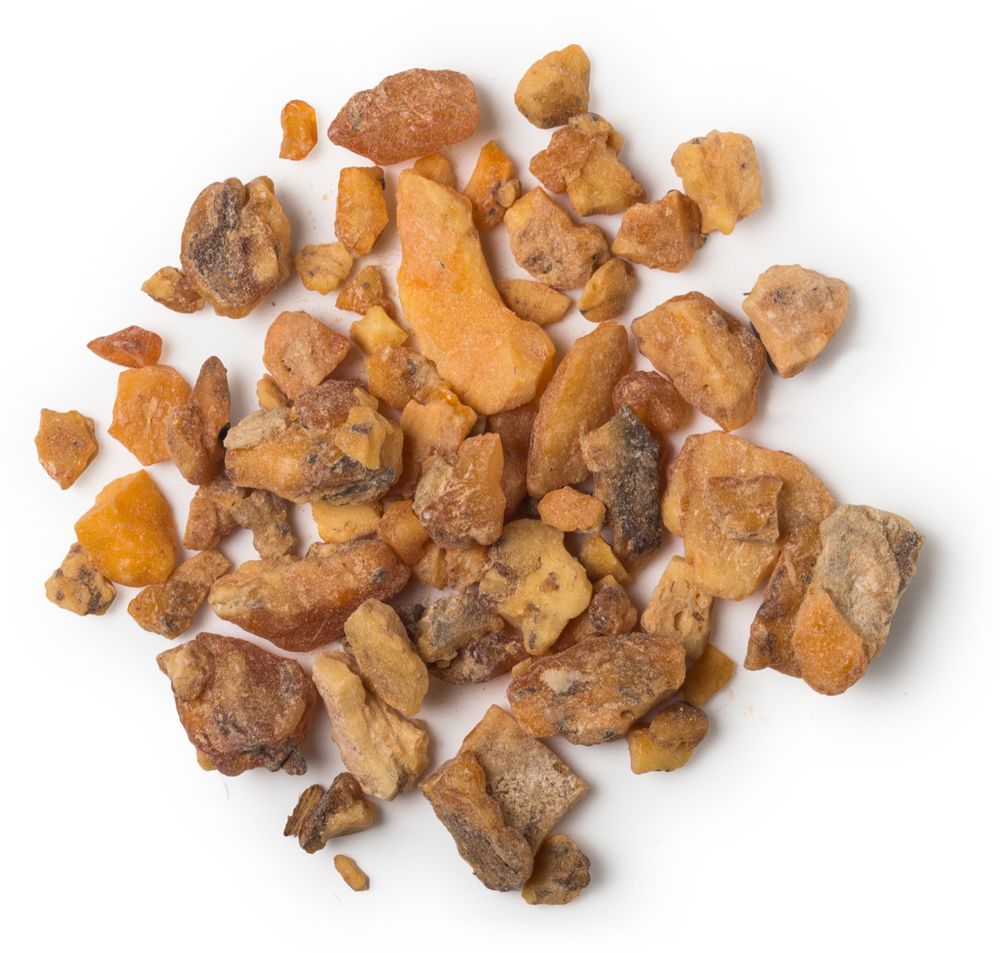 Anti-inflammatory and protective
We use benzoin resinoid (Styrax benzoin) to deeply cleanse and soothe skin, add shine to hair, to ease muscles, and to give skin a sweet, lingering vanilla and balsamic aroma.
Description
Cleansing with products that contain this gum is an excellent way to benefit from its natural antibacterial and anti-inflammatory qualities and feel relaxed and soothed. Benzoin gives skin and hair a protective film, preventing it from losing moisture and giving hair a healthy sheen. This natural preservative and antiseptic is used for its warming qualities, believed to stimulate blood flow and ease aching muscles, and it contains coniferyl cinnamate, an ester, which is said to have powerful relaxing properties. It also contains sumaresinolic acid, which helps to reduce swelling.
Our benzoin comes from Laos, where it is extracted from tender, evergreen trees of 25 feet in height. The resin collects in small incisions made in the bark, which is hardened and store in pieces or pressed into blocks. This gum is then refined further, through the method of solvent extraction, to produce a resinoid or gum.
Benefit
Anti-inflammatory and protective.
Time of harvest
Throughout the year